Affordable Introductory Flights
What We Offer:
• Introductory flights
• Reasonable rates
• Professional instruction
You can come to us if you are looking for a great flying experience. We offer introductory flights that will allow you to fly with the aid of an instructor. They are great for touring the area and getting the experience of flying your own aircraft.
Introductory flights make great gifts for that special person in your life that has dreamed about flying. You can get them as birthday gifts, anniversary presents, or for any special reason you have.
Call today to find out more!
Cessna Skyhawk 172R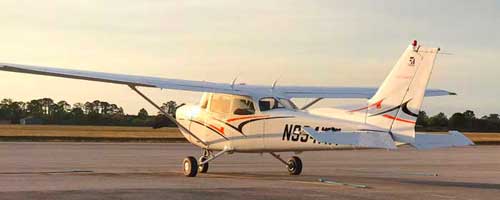 What is there to say about this prolific Cessna Skyhawk 172? It is the icon of flight training. More pilots have learned to fly on this aircraft than any other. Cessna continues to upgrade the capabilities. Fly the Cessna, experience why pilots choose the best when they train.
150 – 180 HP • High Wing • Single Engine
Piper Arrow PA 28R-200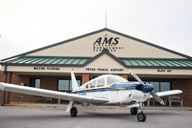 The Piper PA–28 Arrow is a family of light aircraft built by Piper Aircraft and designed for flight training, air taxi, and personal use. The PA–28 family of aircraft is all-metal, unpressurized, single-engine, piston-powered airplanes with low-mounted wings and tricycle landing gear.
200 HP • Low Wing • Single Engine • Complex
Piper Apache PA 23R-235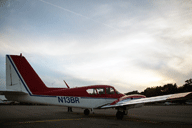 Piper PA–23R Apache is a four-to-six-seat twin-engined light aircraft aimed at the general aviation market. The United States Navy and military forces in other countries also used it in small numbers.
235 HP • Low Wing • Multi-Engine • Complex
Piper Aztec PA 23-250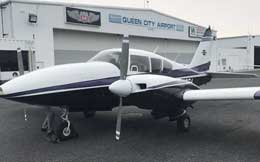 Originally named Apache and later Aztec, the Piper PA–23 is a 1950s US twin-engined monoplane. This aircraft was designated the Apache 235. The Aztec was introduced in 1958 with 250 hp Lycoming O-540 engines and a swept vertical tail.
250 HP • Low Wing • Multi-Engine • Complex